UNUSUAL LEUKEMOID REACTION IN A COVID-19 PATIENT: A CASE REPORT
Keywords:
COVID 19, corona virus, viral pneumonia, leukemoid reaction, Myelodysplastic syndrome
Abstract
A leukemoid reaction is a hematological disorder in which the White Blood Cells (WBCs) count may rise more than 50,000 per micro liter (μL) accompanied by an increase in Neutrophil precursors. The incidence of this reaction is uncertain. This looks like blood cancer but it is caused by reasons outside bone marrow like severe infections, drug reactions, intoxication, ischemia, inflammation and stress. The WBCs count falls back to normal once this cause is eradicated so we present an unusual case of leukemoid reaction with very high WBCs in a COVID19 patient to create awareness among physicians dealing with such cases.
Downloads
Download data is not yet available.
References
Fauci, A. S. (2020). Covid-19-Navigating the uncharted, editorial published on February 28, 2020, at. NEJM. org.
Ganti, A. K., Potti, A., and Mehdi, S. (2003). Case 2. Metastatic non-small-cell lung cancer presenting with leukocytosis. Journal of clinical oncology 21, 168-170.
Hunter Jr, K. W. (2007). Murine mammary carcinoma 4T1 induces a leukemoid reaction with splenomegaly: association with tumor-derived growth factors. Experimental and molecular pathology 82, 12-24.
Kutluk, T., Emir, S., Karnak, I., Çaglar, M., and Büyükpamukçu, M. (2002). Mesenteric inflammatory pseudotumor: unusual presentation with leukemoid reaction and massive calcified mass. Journal of pediatric hematology/oncology 24, 158-159.
Marinella, M. A. (1998). Extreme leukemoid reaction associated with retroperitoneal hemorrhage. Archives of internal medicine 158, 300-301.
Morales, A. M., Hashimoto, L. A., and Mokhtee, D. (2006). Alcoholic hepatitis with leukemoid reaction after surgery. Journal of gastrointestinal surgery 10, 83-85.
Mycyk, M. B., Drendel, A., Sigg, T., and Leikin, J. B. (2002). Leukemoid response in ethylene glycol intoxication. Veterinary and human toxicology 44, 304-306.
Nimieri, H., Makoni, S., Madziwa, F., and Nemiary, D. (2003). Leukemoid reaction response to chemotherapy and radiotherapy in a patient with cervical carcinoma. Annals of hematology 82, 316-317.
Padmakumar, G., Ravikrishnan, J., Jayakumar, P., and Prasad, K. (2014). Leukemoid like reaction in a post CABG patient. Indian Journal of Anaesthesia 58, 315.
Potasman, I., and Grupper, M. (2013). Leukemoid reaction: spectrum and prognosis of 173 adult patients. Clinical Infectious Diseases 57, e177-e181.
Sakka, V., Tsiodras, S., Giamarellos-Bourboulis, E. J., and Giamarellou, H. (2006). An update on the etiology and diagnostic evaluation of a leukemoid reaction. European Journal of Internal Medicine 17, 394-398.
Schniewind, B., Christgen, M., Hauschild, A., Kurdow, R., Kalthoff, H., and Jürgen Klomp, H. (2005). Paraneoplastic leukemoid reaction and rapid progression in a patient with malignant melanoma: establishment of KT293, a novel G-CSF-secreting melanoma cell line. Cancer biology & therapy 4, 30-34.
Spahr, L., Lambert, J. F., Rubbia‐Brandt, L., Chalandon, Y., Frossard, J. L., Giostra, E., and Hadengue, A. (2008). Granulocyte‐colony stimulating factor induces proliferation of hepatic progenitors in alcoholic steatohepatitis: A randomized trial. Hepatology 48, 221-229.
ul Haque, A., and ul Aan, N. (2010). Leukemoid reaction: unusual causes. International Journal of Pathology 8, 39-40.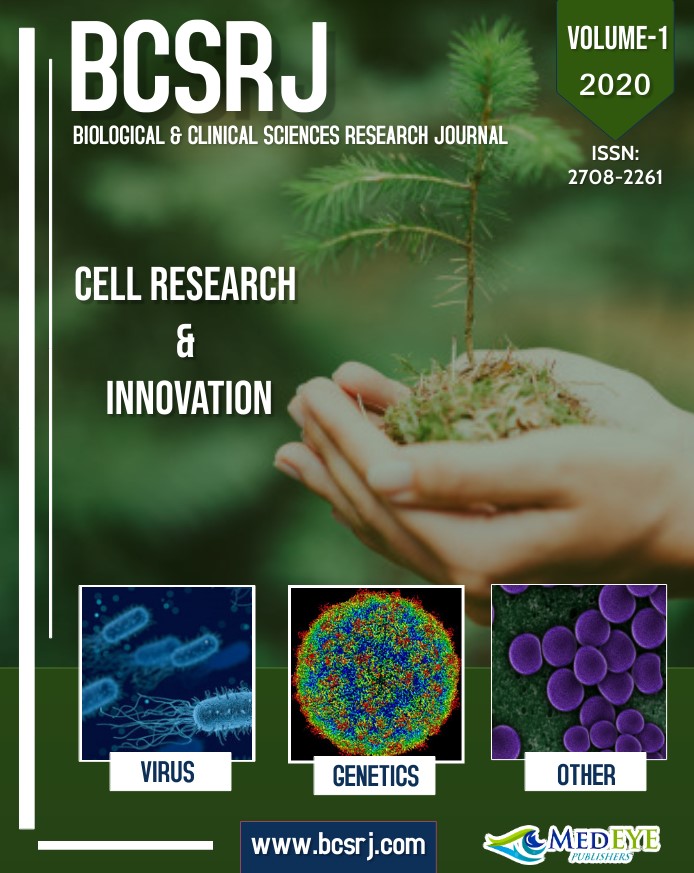 Downloads
How to Cite
Tabassum, S., Bibi, T., Tariq, F., Tariq, S., Raza, S., Hafeez, M., & Rana, M. (2020). UNUSUAL LEUKEMOID REACTION IN A COVID-19 PATIENT: A CASE REPORT. Biological and Clinical Sciences Research Journal, 2020(1). https://doi.org/10.54112/bcsrj.v2020i1.34
License
Copyright (c) 2020 SA Tabassum, T Bibi, F Tariq, S Tariq, S Raza, MM Hafeez, MA Rana
This work is licensed under a Creative Commons Attribution-NonCommercial 4.0 International License.